Optical and electronic purification workshop cleanroom crane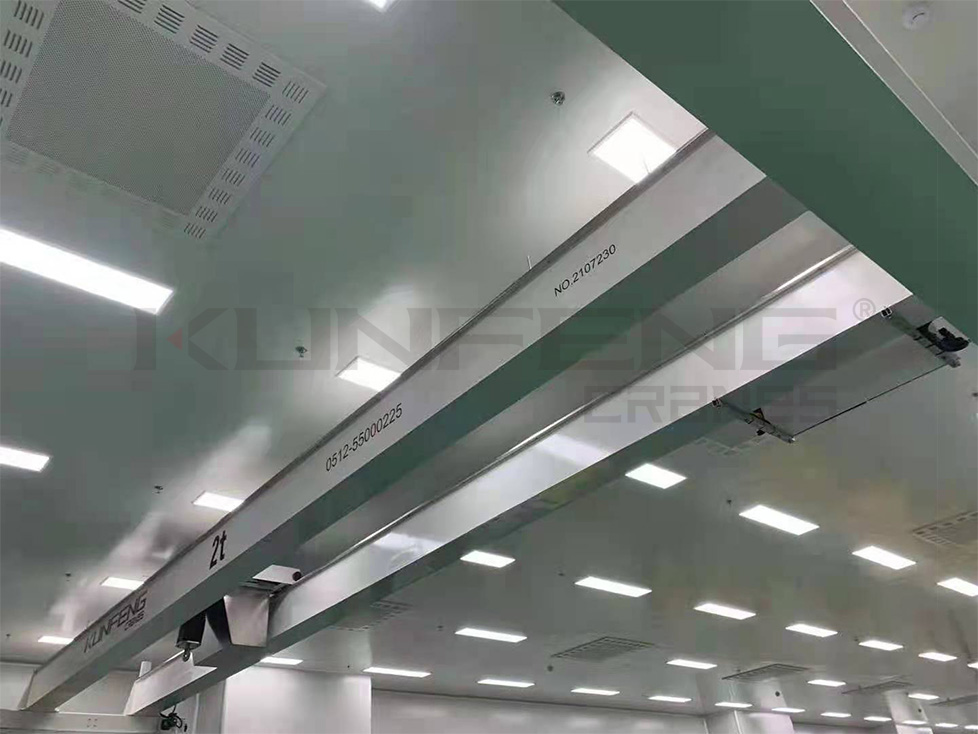 Optical and electronic purification workshop cleanroom crane
Inspection before use of crane in optical and electronic purification workshop
1. Before using the crane in the optical and electronic workshop, you should check the safety protection devices and indicators to check whether they are complete and reliable; whether the wire rope and the connecting part of the wire rope meet the regulations; in addition, check whether the fuel oil, lubricating oil, cooling water, hydraulic oil, etc. are It is sufficient; check whether the connecting parts are loose; whether the tire pressure meets the standard; whether the screws are loose.
2. The operator should extend the outriggers before the operation, and place a wooden square under the outrigger plate, and adjust the body so that the inclination of the slewing support surface is not more than 1/1000 (the level bubble is centered) when there is no load. Legs with dowel pins must be plugged in.
3. Before the engine is started, each joystick should be placed in the neutral position, and the engine should be started according to the starting requirements of the internal combustion engine. After starting, run slowly, check the indicated value of each instrument, after normal operation, operate the handle of the transfer case to cooperate with the hydraulic pump, and start the operation only when the pressure reaches the specified value and the hydraulic oil temperature reaches above 30 °C.
4. Before operating the clean lifting equipment, check whether the ground is firm and level. The outriggers must be firmly supported, the tires must be off the ground, the outriggers must be fully extended, and the crane must be level. There should be no obstacles within the working area and effective height within 5m.
5. Before working, the crane in the purification workshop must send a signal to run for more than five minutes without load to check whether the operating mechanism is normal and whether the safety device is firm.
The above are some safety matters that need to be paid attention to when operating the crane in the optical and electronic purification workshop introduced by the clean lifting equipment manufacturer. I hope that after reading it, it will bring you some help. After all, the crane in the optical and electronic purification workshop is a large-scale mechanical equipment, so there are certain safety hazards in the operation process. Therefore, in order to ensure the personal safety of the staff, everyone must pay attention to it.